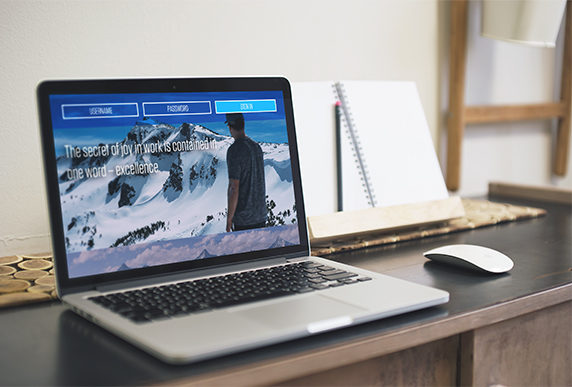 How changing web development trends reshaped the internet
The rise and rapid evolution of web development changed the face of the internet, but what precipitated its rise? It all began not too long ago when businesses realized they needed to put a greater importance on a comprehensive web presence. The future of business would be built on the back of successful web development. Want proof? Just ask Amazon.
It's a well-known fact that the internet has become an integral way of life for tens of millions of people all over the world. Companies live and die in the digital domain, many times with success or failure a simple matter of whether their online presence was adequate enough to please consumers and drive future business. With so much riding on a robust online presence, the web development space has undergone a rapid evolution.
Rapid innovation within the web development field
Just in the past 5 – 10 years, we have seen a large rollout of successful and functional business applications build upon innovative web development technologies. The genesis of the internet witnessed sluggish change and uninspiring projects. Innovation was hard to find, regardless of the budding promise offered by the internet.
Yet, when greater innovation entered the market, the change was swift and permanent. The internet evolved like a runaway train and there was no option to go back. The web development sector went through several disruptions, whether it was through web componentization, advanced web browsers, single-page applications, the rise of mobile web apps, or otherwise – the internet of just 10 years ago looks very different from what we work with today.
The scope of the change looks quite stark when looked at from a larger, more holistic angle. What are some of the obstacles software developers and their clients have had to overcome over the years?
Compatibility: Cross-browser compatibility has been a consistent issue over the years as new web- and browser-engine technologies are released. Those working on large-scale web projects must consistently be on top of the latest browser compatibility trends to avoid being pigeonholed into one standard.
Screen Size: It may seem like a minor issue, but screen size had been a large thorn in the side of web developers for years. New technological iterations were required to overcome the difficulties web interfaces had with adapting to various screen sizes.
Loading Speed: Coding languages, methodologies, and techniques have had to shift as coders and designers tried to squeeze every last kilobyte of source code without dramatically increasing load speed.
JavaScript: Java has come a long way over the years, but in the early days of web development, JavaScript calculations were actually quite unreliable.
These problems resulted in an environment where business web applications were either undervalued or underdeveloped. The World Wide Web had been previously viewed as little more than a communication channel between the server and client-side application. Then, as the web development revolution materialized, everything changed.
How the internet evolved
To understand how the web development revolution has truly transformed how we interact with the internet, you must look at each factor individually:
UX: Unified UI/UX standards allowed for creating and training on business apps with virtually no user training required.
Web Browsers: Web browsers have become, faster, more efficient, capable, and cross-compatible.
Web App Frameworks: Commercial and open-source web app frameworks have revolutionized the sector, with greater development speeds, more tools, cross-platform support, better quality control, and development cost reduction.
The rapid shift in web development has also proven to be a global one. Developers all over the world benefit from a set of unified standards and procedures. End-users benefit from greater ease-of-use and simplified interfaces even as capabilities increase.
As master web developers, we have our finger firmly pressed on the pulse of the industry. If your business is ready to step into the future with a robust online presence based upon today's technology, we are ready and waiting for your call.