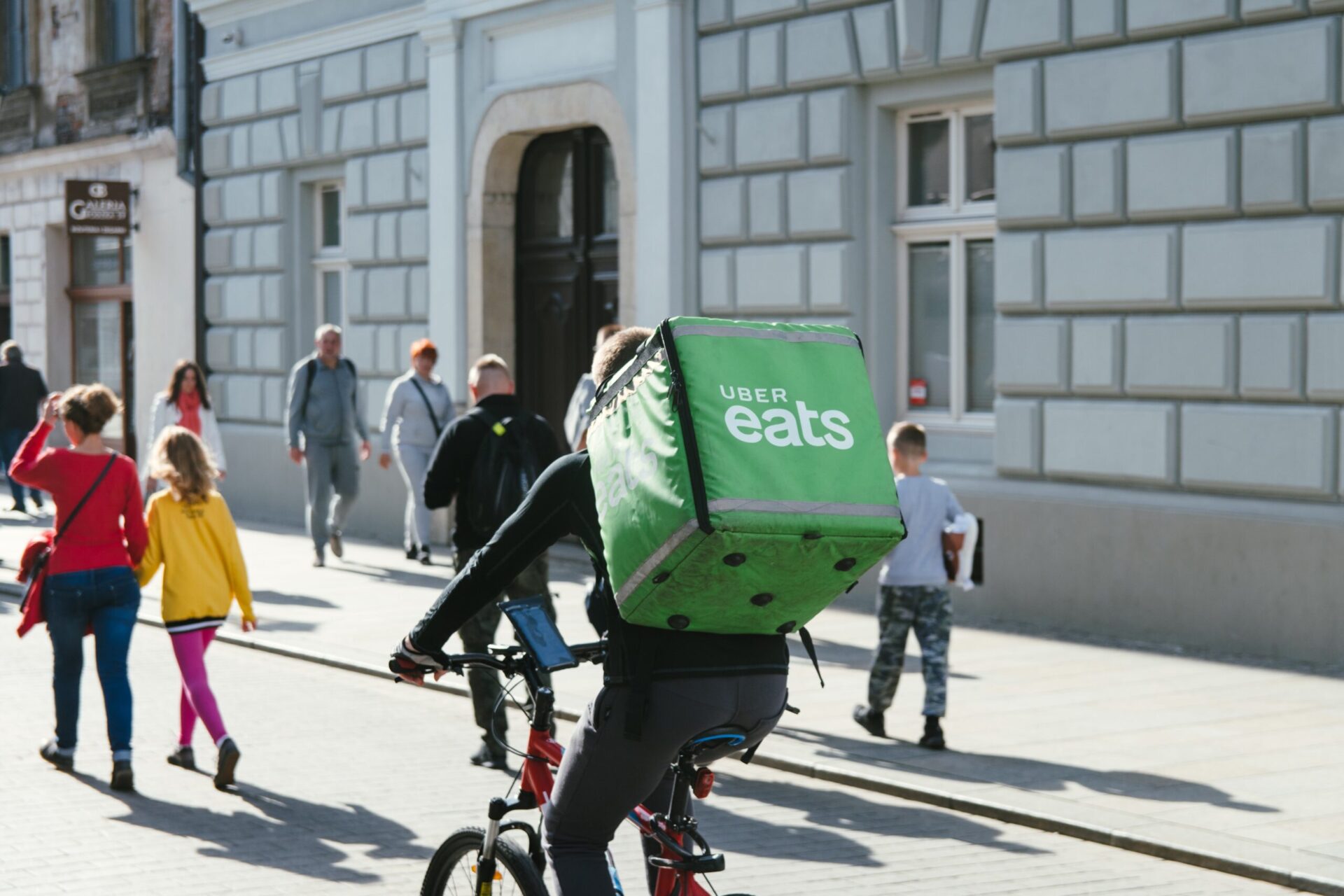 20 Examples of Progressive Web Apps (PWAs)
Introduction to Progressive Web Applications
Progressive Web Applications (PWAs) can help boost brand awareness and user experience for your business app. Through the use of script language and programming, web applications provide a functional, dynamic web page designed to respond to user input efficiently. Below are some of examples of the best designed and most successful PWAs:
Uber
Uber is an international ride-sharing app that allows users to request rides from nearby Uber certified drivers. Even on devices with slower bandwidth, Uber's PWA is able to load quickly for users to select a ride option.
Tinder
Data testing for Tinder revealed lower click-through rates on an otherwise trendy application. Tinder's app development company worked to create a PWA that would ultimately boost load speed and functionality to help boost conversions.
Forbes
Forbes seeks to provide finance and top business articles in order to educate their consumers. However, the way people read and take in written content has changed tremendously over the years. Forbes noted this so they created a PWA that provides faster load time, and viewing content became more accessible for the consumer.
AliExpress
Owned by the Alibaba Group, AliExpress is an e-commerce company that sells a variety of products in a range of categories like electronics, clothing, home appliances, and more. Creating a PWA for their business has transformed the user experience and performance of the website.
Pinterest
One of the most well-known examples of a PWA is Pinterest, a platform where users can share and create images for creative inspiration. Their current business app was found to only have 1% of their users convert using app installation or sign-ups due to poor mobile app performance. Once they created their PWA, they were able to boost conversions and consumer engagement.
Starbucks
With built-in ordering functionality similar to their native app, Starbucks PWA allows customers to order online, browse the menu, see locations near them, and more. The best part about this PWA is users can access it without consistent internet connection for those who are on the go.
Flipkart
India's largest e-commerce site, Flipkart, is known for its merging of Progressive Web Application and Native app into Flipkart Lite. Because of the lower signal connections where their users were browsing from, they decided to devote themselves fully to the PWA version of their business app.
Twitter
Twitter Lite was launched because of similar issues that Flipkart faced. Twitter's mobile app development company found that their consumers had lower connectivity rates so they decided to turn to a solid Progressive Web application that could deliver an improved mobile experience. The software is able to adjust images and cached data which results in faster load time and increased consumer engagement.
Yummly
Yummly suggests recipes and grocery lists based on a user's health routine, taste preferences, cooking skill, and much more. Their company is offered through a downloadable mobile native app and a PWA with incredible search engine capabilities. Consumers are able to filter their searches by allergy, price, nutrition, meal time, diet, and various other factors.
Walmart
Walmart is one of the largest mass retail platforms in the grocery industry that was in demand for a solid PWA. With their new online grocery pick-up and online order processes, consumers are able to search for a product and add to their cart easily. The functionality and short bandwidth make the Walmart PWA a consumer favorite business app.
Lancome
Lancome is an international cosmetic company that recently admitted to lower mobile and desktop conversions than what they would like. In an attempt to reverse the statistics, Lancome created a PWA that served to reduce bounce rates and enhance the user experience on the site with interactive factors like push notifications.
The Washington Post
The Washington Post sought after an interactive reading experience for their users but needed the help of a PWA to get them there. Now, their progressive web app allows downloading to occur in the background creating smooth, uninterrupted reading capabilities.
Walgreens
Features such as ordering new refills, picking up photo prints, or viewing your local Weekly ad have never been so easy to consumers with the Walgreens PWA. Along with their native app, software allows for faster load time and quick access to store information.
Weather.com
Weather.com is known to be one of the top players in the weather industry. They rely on their interactive PWA to communicate the weather of a specific location with their consumers. Users are able to search for a location and scroll through the interactive maps which are difficult to replicate in a native app.
Letgo
Letgo is essentially a modern-day, virtual garage sale for consumers looking to sell their goods and purchase others' used goods for cheap. With their PWA, they were able to engage more consumers and grow their brand awareness. All of the functionality and benefits of a native app were able to be replicated through the help of a mobile app developer company. Not only did this improve their web application, but their target audience appreciated the switch too.
Spotify
Online music has been able to progress from desktop listening to mobile listening, but that doesn't mean web browser listening has completely left the market. Spotify created a simple PWA that users can access aside from their native app. Their PWA serves an outstanding user experience because of its simple, user-friendly layout.
MakeMyTrip
Being the top travel company in India, large traffic is accumulated on a monthly basis. Mobile seemed to be the preferred platform among their target audience which led them to create a PWA to speed up load times for a more efficient and pleasant mobile-web experience.
Google Maps
The PWA version of the original Google Maps mobile business app provides the same capabilities and functionality but while taking up less storage and data.
Trivago
With an implementation of detailed hotel information and push notifications into their PWA, Trivago is able to reach over 55 countries through their web to mobile transformation.
Airbnb
Because of Airbnb's growing popularity in the modern-day hotel industry, it was only a matter of time before they chose to invest in smoother page transitions to better appeal to their consumers on the mobile-web application.